Hey there! We're NTPC.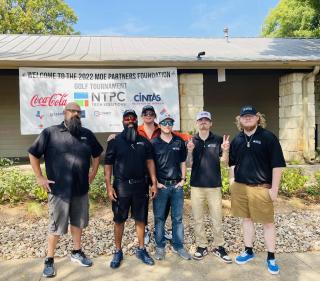 And we are a Managed Service Provider (MSP) for QSR franchise organizations. That's right - we specialize in helping fast-food restaurants!

What is an MSP? An MSP helps businesses improve their operational efficiency, enhance security, minimize downtime, and ensure that their IT infrastructure is up-to-date and optimized while providing ongoing Remote and Onsite Support. Think of us as your Chief Information Officer!

Founded in 2018 by former Domino's Pizza franchise leaders, our goal from day one was to be a one-stop shop to help franchisees bridge the gap for Onsite Support, but we quickly realized Remote Support was needed too. We have created a perfect ecosystem of services to support whatever needs you may have, which has helped our customers save thousands!

If you're ready to give your team Unlimited Remote Support and lower your IT and Security costs, contact us today. We look forward to helping you achieve your goals!
Testimonials
Trusted By Our Customers
"NTPC is a highly valued partner of ours! They're quick to resolve any issue we have and always looking for ways to help improve our business through technology."

Jerald Posten

Mark of Excellence Pizza Co.
"The work Jason has done for me is flawless. The sharp, clean, and organized way he sets up the equipment is awesome. Anytime I needed something done it was done within a timely manner, actually done very quickly. I've worked with many other IT companies, and this was never the case. I highly recommend Jason for any IT work you may have!"
"If you are looking for IT solutions for your company, I would suggest you give Jason and NTPC a try. I have known them for the past 15 years, from the time I was a District Manager in Dallas, TX with 9 locations to now owning 10 locations of my own. We have had other IT guys in the past who could not be counted on or took a long time to get the problem solved. Not so with NTPC, Jason and the team are always very responsive and willing to work around your schedule with them."

Michael Loehr

Mavrc Pizza
"Our franchise has been using NTPC Tech Solutions for our IT needs from daily operations issues to new store builds. Working with Jason these last two years has been a pleasant experience. I have no qualms in recommending him to other franchisees within our system. Most responsive and informed IT company I have worked with in my 15-year tenure with Domino's."

Longhorn Pizza, Inc

Supervisor
Our Customers