We're Your One-Stop Shop for All Things IT
We are an IT & Security company from Dallas. NTPC's goal is to make sure your stores are up, your headaches are gone, and your team has the tools they need to succeed.
Jason & Ashley Radcliff started NTPC in 2018 with one goal in mind
To never let a store stop taking orders because of an IT problem.
They started their careers in the brand, so they knew how common it was. They also knew they could fix it. One job and 160+ stores later, they're the only IT company that specifically caters to Domino's Franchisees. NTPC is an approved Domino's vendor that offers Remote & On-Site Support Services, as well as Security Solutions to help keep your team safe.
Save up to 32% on GlobalCare Costs
92% Resolve Rate without GC Assistance
91% Store Satisfaction Rating
15 Years Domino's Experience
Single-Point of Contact for Your Stores
Coordinate with Arria-NuSutus, GLS, and other Vendors
Currently Supporting over 160 Stores
Per-Call/Issue Pricing or Unlimited Plans Available
Remote Services
We are your single-point of contact for all IT Issues.
If it's a hardware issue, we'll walk you through it.
If it's a software issue, we'll fix it for you.
Day-to-Day Operational Issues
Arria-NuSutus Installations
Security Solutions
Professional CCTV Systems
Professional Security Systems
Monitored & Un-Monitored
Testimonials
Trusted By Our Customers
NTPC is a highly valued partner of ours! They're quick to resolve any issue we have and always looking for ways to help improve our business through technology.
The work Jason has done for me is flawless. The sharp, clean, and organized way he sets up the equipment is awesome. Anytime I needed something done it was done within a timely manner, actually done very quickly. I've worked with many other IT companies, and this was never the case. I highly recommend Jason for any IT work you may have!
If you are looking for IT solutions for your company, I would suggest you give Jason and NTPC a try. I have known them for the past 15 years, from the time I was a District Manager in Dallas, TX with 9 locations to now owning 10 locations of my own. We have had other IT guys in the past who could not be counted on or took a long time to get the problem solved. Not so with NTPC, Jason and the team are always very responsive and willing to work around your schedule with them.
Our franchise has been using NTPC Tech Solutions for our IT needs from daily operations issues to new store builds. Working with Jason these last two years has been a pleasant experience. I have no qualms in recommending him to other franchisees within our system. Most responsive and informed IT company I have worked with in my 15-year tenure with Domino's.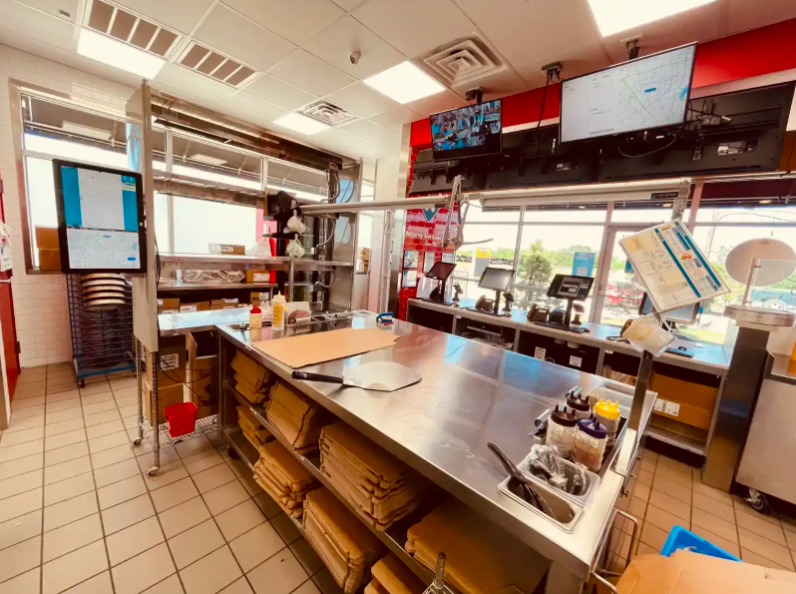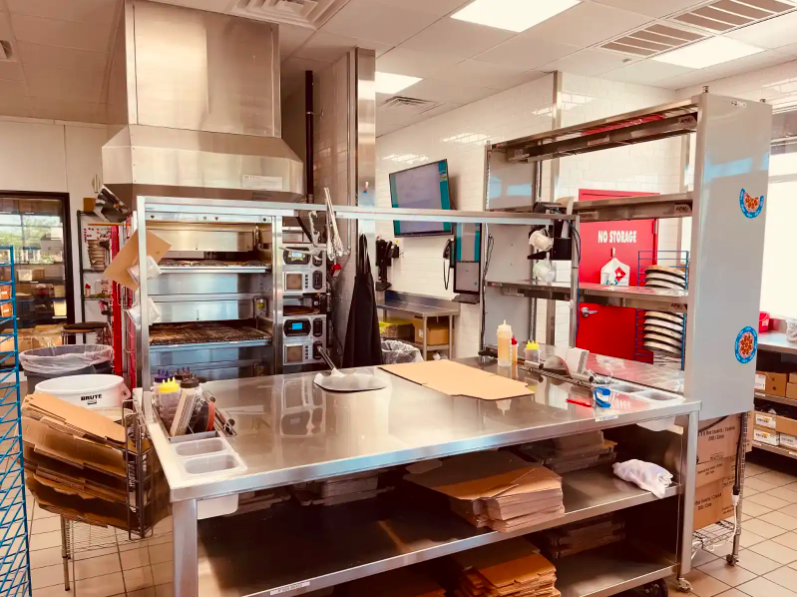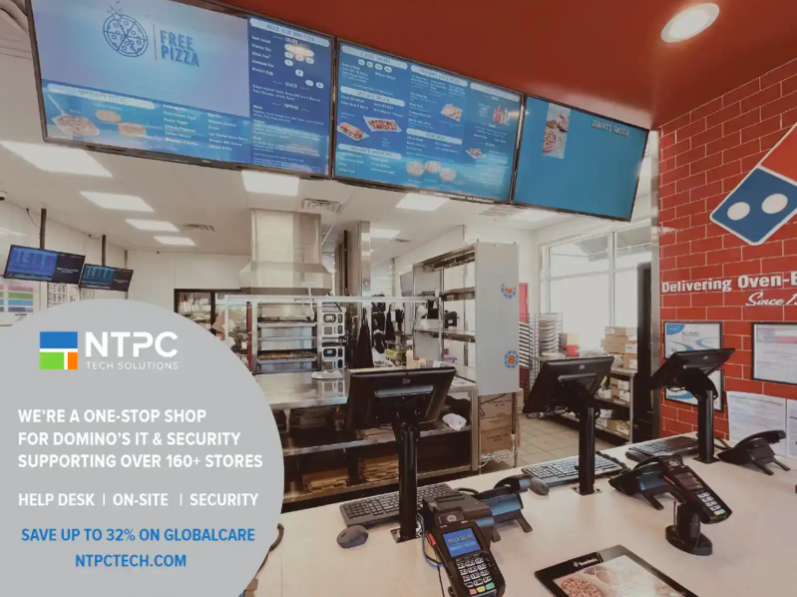 NTPC is truly a one-stop shop for Franchisees.
NTPC eliminates the hassle of coordinating with multiple vendors, resulting in streamlined timelines and 1:1 communication. And they don't do contracts. Ever. They want to earn your business.
On-Site Services cover 120 miles from Dallas, TX but long-distance and out-of-state travel is an option with proper planning. NTPC's goal is to make sure your stores are up, your headaches are gone, and your team has the tools they need to succeed.